---
Impromptu : The Suckers' ~ 11:30
Sacco E Vanzetti, Music, and William Carlos Williams (1883-1963), Poetry.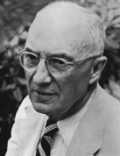 As one review noted, William Carlos Williams of Rutherford, New Jersey was "one given to discoveries, short sharp explanations, single insights, intuitive correspondences and aphorism. His focus on sensory detail and spoken immediacy made it hard for him to carry off extended analysis...yet suited him to political rant, nowhere more so than in 'Impromptu: The Suckers' (1927), a triumph of venom and sarcasm which blames all of America, himself included, for the execution of Sacco and Vanzetti."
---
Chinaman, Laundryman ~ 6:36
Sacco E Vanzetti, Music, Li Bai (701 - 762) and T. J. Tsiang, (1899 – 1971), Poetry.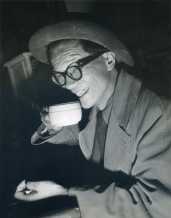 Hsi Tseng Tsiang was born in China and came to America as a child. He was involved with the Greenwich Village literary scene in the 1920s and 1930s, and self-published a number of books that he would hawk at downtown political meetings. Tsiang also appeared as an actor in Hollywood, most notably in the film Tokyo Rose. This poem portrays the drudgery and discrimination that were the daily lot of Chinese immigrants.
---
Black ~ 6:24
James Joseph Eichinger (1952-2004) Music, and Jack Kerouac (1922 - 1969), Poetry.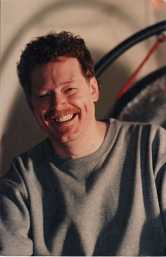 Jim Eichinger, a progenitor of the "free jazz" musical component of central New Jersey, composed the melody of this piece. It is overlaid with Kerouac's 211th Chorus, one of 242 "choruses" published in 1959 in his poem Mexico City Blues. Jim was fond of Kerouac's poetry and free spirit. Kerouac experimented with music accompaniment during his recitations. He was quoted as saying, "The only truth is music."
---
A Dog Has Died ~ 9:01
Donald Ayler, Music (1942 – 2007) and Pablo Neruda, Poetry (1904–1973).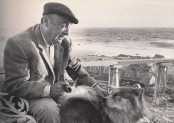 The theme provided by jazz trumpeter Donald Ayler (younger brother to saxophonist Albert Ayler) serves as the opening and closing motive. Neruda, a Chilean poet, political activist, and diplomat, began writing poems at the age of ten. His use of words to express the intimate relationship of a man and his dog, combined with the sensitive Ayler theme, intimate a tender emotional bond.
Neruda, never fearful of controversy, was quoted during a search of his house at Isla Negra by Chilean armed forces: "Look around—there's only one thing of danger for you here—poetry."
---
There It Is ~ 4:19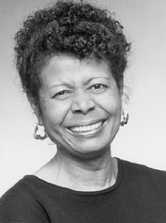 Sacco E Vanzetti, Music, and Jayne Cortez, Poetry (1934-2012). African-American poet, activist, small press publisher, wife of Ornette Coleman and later, sculptor Melvin Edwards, Cortez was a leading progenitor of spoken-word performance. She was also an activist in the Civil Rights movement, an organizer of Watts writing and drama workshops, founder of the Watts Repertory Theater, and co-founder of the Organization of Women Writers of Africa. This version of "There It Is" is an interpretation from an excerpt recorded on her 1985 audio release by the same name.
---
Two Heartedly ~ 11:21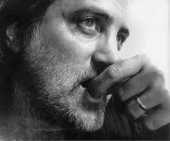 Sacco E Vanzetti and Consuelo Velázquez, Music (1916 – 2005), and Kip Hanrahan, Poetry (b. 1954). This is an amalgam of three songs, Bésame Mucho, by Velázquez and Two Heartedly, To The Other Side and Chances Are Good, from Hanrahan's 1984 recording Vertical's Currency. Velázquez was a Mexican concert pianist, songwriter and recording artist. Bésame Mucho is considered one of the most famous boleros, and has been recognized as the most sung and recorded Mexican and Latin American song in the world. Velázquez said that she wrote this song even though she had never been kissed at the time and kissing, she had heard, was considered a sin. Hanrahan, a producer, composer, percussionist and facilitator, has managed several collaborative efforts involving Don Pullen, Steve Swallow, Milton Cardona, Sting, Jack Bruce, Ishmael Reed, Jerry Gonzalez, David Murray, Arto Lindsay, and Ástor Piazzolla.
---
Visions Suite ~ 10:52

Freddie Hubbard (1938 – 2008) and David Murray (b. 1955), Music, and William Parker (b. 1952), Poetry. Jazz trumpeter Freddie Hubbard served as a member of Art Blakey's Jazz Messengers, and participated in the 1960s jazz avant-garde on Ornette Coleman's "Free Jazz" (1960), Eric Dolphy's "Out to Lunch" (1964) and John Coltrane's "Ascension" (1965). David Murray is a jazz musician who plays tenor saxophone and bass clarinet.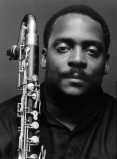 He has recorded prolifically for many record labels since the mid- 1970s, releasing over 150 albums under his own name. He is an alumnus of Horace Tapscott's Pan Afrikan Peoples Arkestra In Los Angeles, itself an outgrowth of the Underground Musicians' Association (UGMA), formed in 1961. While he was with the World Saxophone Quartet, Murray recorded Flowers for Albert (June 1976), elements of which are contained in Visions Suite.

William Parker, a free jazz double bassist, multi-instrumentalist, poet and composer, has worked with pianist Cecil Taylor, David S. Ware, and Peter Brötzmann. Together with his wife, Patricia Nicholson Parker, he organizes the annual Vision Festival in New York City.
---
As Wave Follows Wave ~ 4:32
Sacco E Vanzetti, Music, Carl Sandburg, Poetry (1878 – 1967), and Michel Mockers, Voice (b. 1922).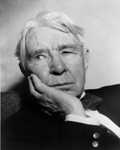 Sandburg published The People, Yes, a 300 page book-length poem, at the height of the Great Depression in an effort to reassert his faith in the common people and to encourage them to regain confidence in themselves. Michel Mockers recites the segment Wave After Wave. Mockers is an artist, author, and publisher who is one of the last surviving and decorated members of the French resistance in WWII.

He graciously agreed to direct his No-Pennies Love Orchestra and recite this verse from Sandburg's work. The original Sandburg verse is preceded by these words: In breathing spells of bloody combat between Christian nations the order goes out; " Don't let the men in the front line trenches fraternize! "
---
LINER NOTES & PRODUCTION LAYOUT
Pan Rui and Dá Bong Gôu
ART AND ARTISTS
Angelo Bronzino, Michaelangelo, and Ben Shahn
PRODUCERS, MUSES, & MENTORS
Dean and Clora Acquaviva, Jeannie Becker, Pierre Bellocq, Lee Breuer, John Burkhalter, Dan Butt, Juan del Castillo, Ming Chang, William Constantine Sr., Brian Cowell, Brian Daly, Roeland Jacob van Dommelen, Gary Eisenberg, Jason Fewings, Fu Lang, Ann Gazzard, Max Geiger, Joseph Falcey, Jerry Gordon, Sandy Hague, Eric Haltmeier, Mark Henasey, Evangelina Recio Hernandez, David Homan, Hunterdon Music, Vin Jule, Catherine Kress, Michel Mockers, Craig Monteleone, Robert Margolis and Lisa Grunberger, Daniel Mulvey, Shane Navoy, Rose Marie Nemeth, David Neumann, The No-Pennies Love Orchestra, [email protected] Marimba, Martin Oppenheimer, Lorraine Pantaleo, Louise Pantaleo, Pan Rui, Marcial De La Peña y toda la familia, Amanda Phillips, Agenté Shooz (the doglet), Small World Coffee, Sophie, Angel Resto, Ringo, Francisco J. Rodriguez, Marvin Rosen, Teri Towe, Freddie Van Gelder Jr., David Weiser, Willard Wright, WFMU, WPRB.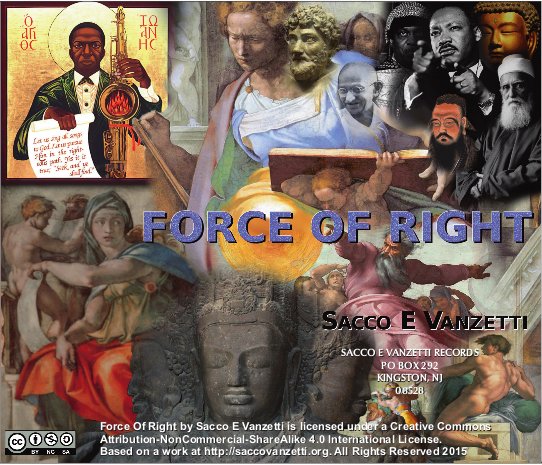 ---

Force Of Right by Sacco E Vanzetti is licensed under a Creative Commons Attribution-NonCommercial-ShareAlike 4.0 International License.
Based on a work for educational purposes at https://sv.mjcmag.org.
---
Sacco E Vanzetti are two composers and educators that combine spoken word, music, multi-media, and a brief whiff of theater to stimulate and induce a global unified musical consciousness and human political awareness.
---
"To find a form that accommodates the mess, that is the task of the artist now." ― Samuel Beckett, 1961
"Good sense is of all things in the world the most equally distributed, for everybody thinks he is so well supplied with it that even those most difficult to please in all other matters never desire more of it than they already possess." ― René Descartes
---